Mannin Hotel owner applies to demolish Salvation Army Citadel building
Plans have been submitted to demolish the former Salvation Army Citadel building in Douglas and build a 44-bed hotel in its place.
The owner of the Mannin Hotel, Keith Lord, has submitted the application for the site on the corner of Lord Street and Church Street in the centre.
The Salvation Army base has been empty since 2017, when the charity moved to its new headquarters in Braddan.
It's said the existing building is not suitable to be renovated into a new hotel, as the internal plan layout is restrictive and the structure not conducive to internal reconfiguration.
The headroom on the upper floors is also said to be too low.
The building, if approved, will be six-storeys including a basement and rooftop plant room. It will include a reception, office, bar and store and a restaurant.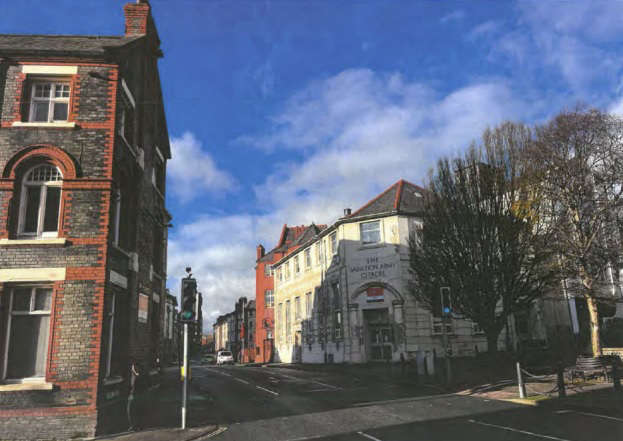 Image: Salvation Army Citadel building.
You can view the application here.