Liberal Vannin chair calls for system to be changed
Delays in people's ability to access NHS dental treatment are a 'disgrace' but not 'unexpected'.
That's the view of the chair of the Liberal Vannin Party.
More than 4,000 people on the Island are waiting to be assigned an NHS dentist and there's been a 14 per cent increase in people wanting to go on the list in the last six months.
Manx Care says it's now considering introducing restrictions on eligibility for funded treatments.
You can find out more HERE.
It's contacting people via a 'sweep letter' asking people who've been on the waiting list for more than six months whether they still wish to remain on it.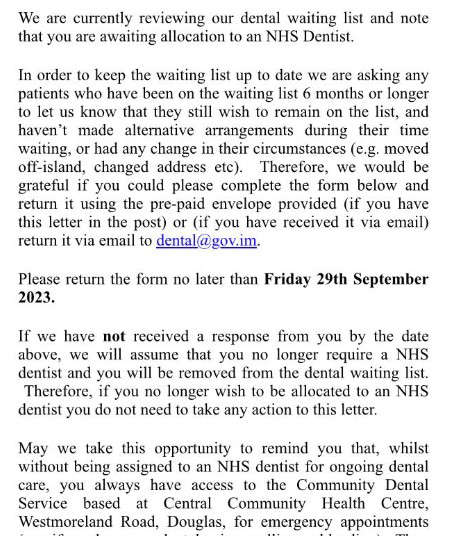 Paul Weatherall told Manx Radio, whilst he accepts it's difficult to find dentists who will take on NHS patients, he believes it's the system itself which needs to change: