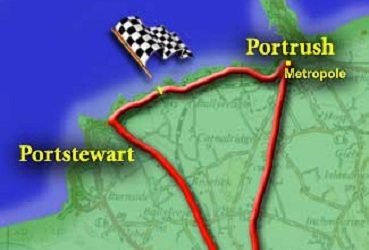 The final qualifying session ahead of racing at the North West 200 takes place today.
The first three races around The Triangle Course in Northern Ireland will be staged this evening.
There will be a supersport, supertwin and superstock race tonight with the remaining five races on Saturday.
The opening day of practice on Tuesday was blighted by heavy showers leaving wet conditions on the roads.
Times were well down but Alastair Seeley set the pace in the three premier classes with James Hillier topping the supertwin charts.
Manx riders Conor Cummins, Dan Kneen, Dave Madsen-Mygdal and Chris McGahan are all competing at the event.