Manx rider discusses high-speed crash in 2010
Road racer Conor Cummins has told Manx Radio he's put an infamous high-speed crash he was involved in at the TT firmly at the back of his mind.
The 32-year-old was ruled out for the remainder of the 2010 season after crashing heavily at the Verandah in the Senior TT.
He sustained injuries to his back, a fractured arm, dislocated knee and bruising to his lungs as he attempted to close the gap to the leaders on the road.
Cummins says he's comfortable around that particular section of the Mountain Course now, despite having difficulties negotiating the bends in the initial aftermath of the incident.
"The most difficult lap was the first lap I did after [the crash]. After that it's just another couple of corners" the Manxman told Women Today.
'Out for the count'
Footage of the incident was captured on the documentary film TT3D: Closer to the Edge, showing Cummins losing control of his bike before both rider and machine career through the air.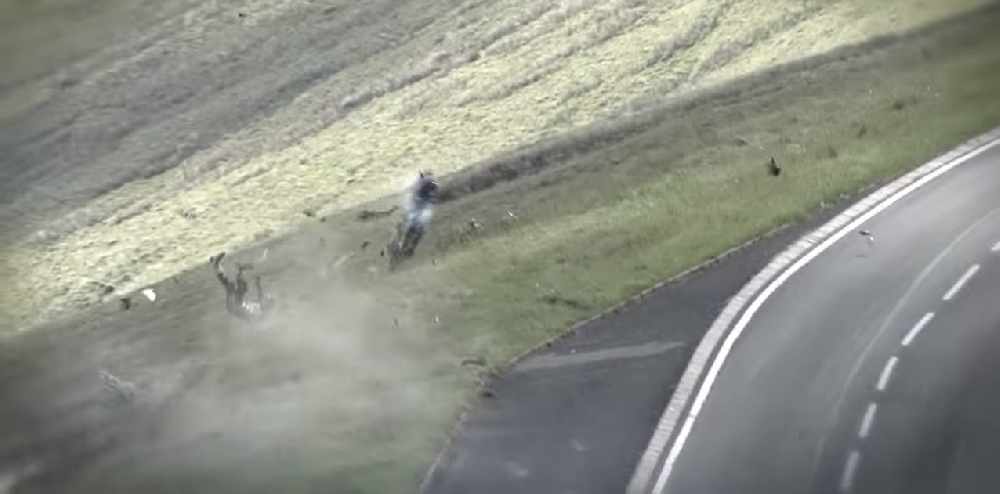 "I was completely out for the count. My body shut down. The next thing I knew I was in [hospital], went for all that treatment and then obviously the footage came out.
"It was like an out-of-body experience watching it, it was surreal. I've never felt like that to be honest" admitted the four-time TT podium finisher.
Having watched the film, Cummins says he has since analysed what happened and doesn't give much thought to the incident.
When he is asked about it, with a sharp sigh of relief and a nervous laugh, Cummins sums the crash up in a simple sentence.
"What a crazy experience that was!"
Click here to listen to a repeat of the full programme