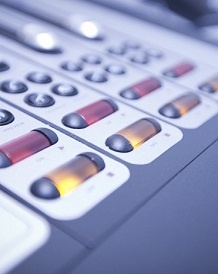 Graham Cregeen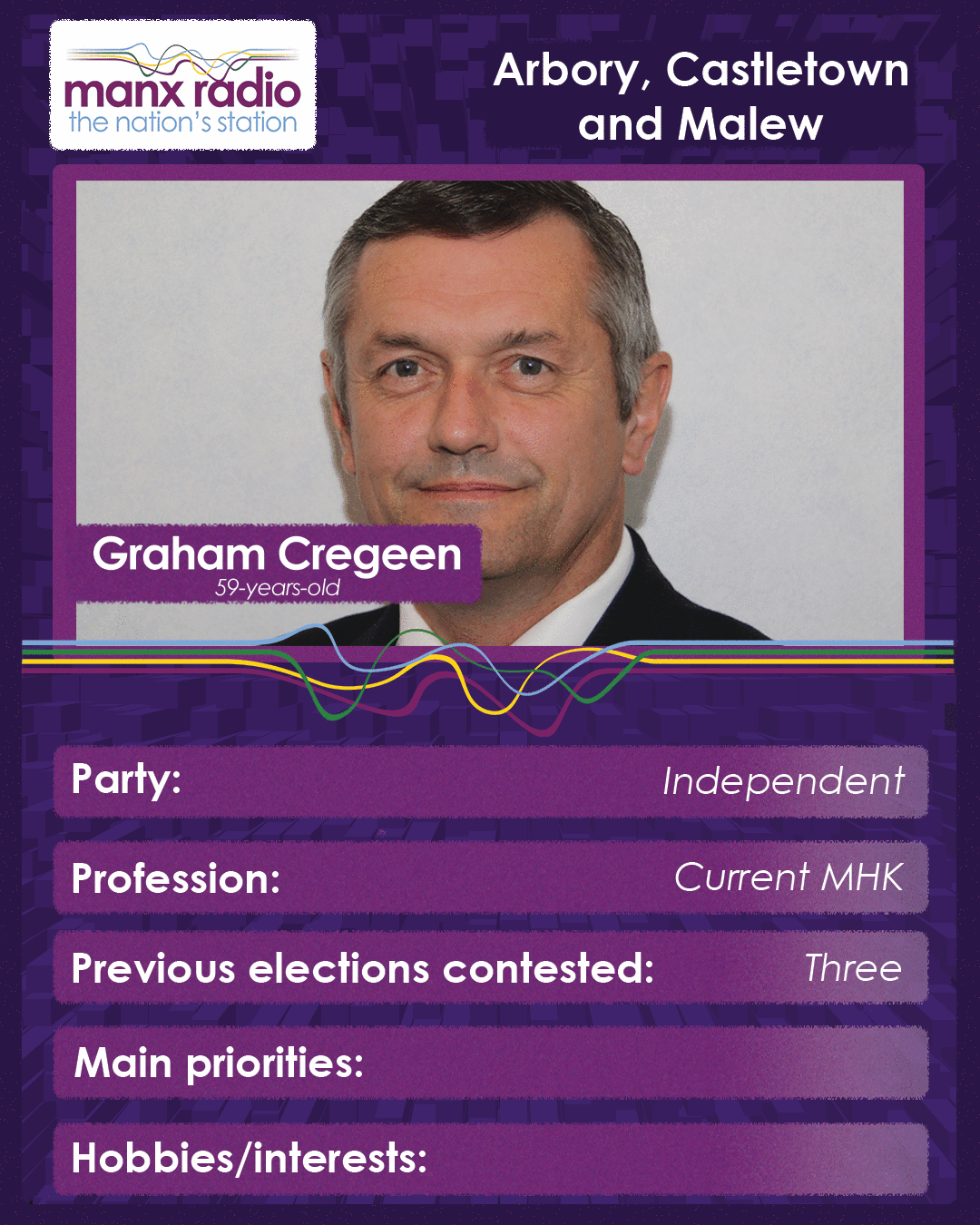 *We'll complete Mr Cregeen's card when he returns his information to us.
Graham Cregeen
Graham Cregeen is an independent candidate and is currently one of the constituency's sitting MHKs.
He's been an MHK since 2006 when he was Malew and Santon's representative until 2016, when he was again elected to the new constituency of Arbory, Castletown and Malew.
At the start of this administration, he was appointed Minister of Education, Sport and Culture, before becoming Minister of Justice and Home Affairs last year.
Graham says: "While I have strived to do what has been needed to protect the Island and its economy, this work will need to be continued over the coming years and I believe the experience I have gained during my time as a member of The House of Keys can contribute to ensuring a positive outcome.
Indeed, we will need MHKs that are prepared to work longer, harder and smarter than ever before if the Isle of Man is to truly overcome financial challenges, protect frontline services and create genuine opportunities for all."
Contact Details:
P: (01624) 823370
Candidate Media:
Two Minutes to Tell Us - Graham Cregeen

Graham Cregeen Manifesto Audio
Card Key:

Green Party

Independent

Liberal Vannin

Manx Labour Party