#MRWomenToday: Linda Hewett, LIPS, and what is 'grown up' anyway?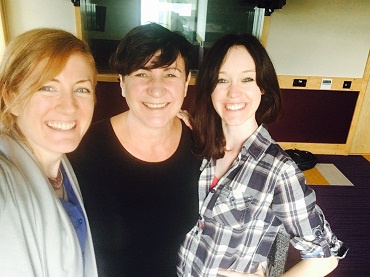 On the programme today: -
- we were joined in the studio by self-confessed foodie, expert bread maker and inspirational food demonstrator Linda Hewett, who is back on the Island again for the Isle of Man Food and Drink Festival this weekend;
- we heard from co-founder of the Ladies in Pigs group, Sue Woodall, who are this year's Celebrity Guests at the festival;
- as it's revealed that East Dunbartonshire is the best place to live in the UK if you're a young or middle aged woman, we asked whether the Isle of Man is a good place to live if you're female and -
- And.....at what age do we really grow up?
If you missed the show, you can listen again at this link for the next 7 days. Also, the full length podcast with Sue Woodall from Ladies in Pigs will be available on our podcast after 6pm this evening.