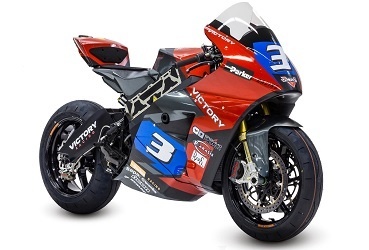 Victory Motorcycles is to enter TT Zero.
The American company has developed a prototype electric race and two machines will be entered into the race.
William Dunlop and Lee Johnston will be the riders.
Engineers have developed a dedicated electric racing motor and power cells as well as sophisticated controls to maximise top power, delivery and durability.
The electronics and chassis have also been tested at private sessions in North America.