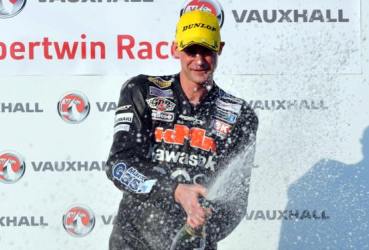 Two wins for Northern Ireland riders on the opening evening of racing at the North West 200.
Tyco BMW rider Alastair Seeley stormed to victory in the opening Supersport race in lap record-breaking style to finish 7.5 seconds ahead of Michael Dunlop with Lee Johnston in third.
Conor Cummins finished 6th on the Jackson Racing Honda but Dan Kneen was an early retirement.
Ryan Farquhar took victory in the Supertwins by 1.2 seconds from Jeremy McWilliams with Jamie Hamilton completing the podium.
David Madsen Mygdal finished in 16th position.
The Superstock contest was abandoned after light ran out after the original race was stopped on lap 2 after Sandor Bitter came off - he was taken to hospital as a precaution.
There's a full day of racing tomorrow (Saturday, May 16th) with organisers hoping to squeeze an extra Superstock race into the schedule.